Regular price
Sale price
£31.49
Unit price
per
Sale
Sold out
FREE Delivery Worldwide.
Great for yourself or as a gift.
Exodus inspired colours of crossing through waters with silver, white and baby blue coloured threads. Torah observing tzitzit with a single blue thread as commanded in Numbers 15:38. Traditionally the blue string is tied in the knots of YHWH replicating the gematria of His name in Hebrew, יהוה : Yod, Hey, Vav, Hey (10-5-6-5).
Tzitz in Hebrew can mean flower/bloom, choose an optional package to contain x4 unisex almond blossom pins to attach tzitzit onto. Perfect for helping to wear tzitzit on all occasions of clothing and not just attatching to jean loops. Can attach to shirts, dresses, flannels, workout clothing etc. You decide the colour combinations of the pins. White & Blue, All White or All Blue (see pictures for variations).
10% profit goes to Almond House Fellowship.
*As these items are homemade, please note there may be imperfections with the product.

Contains

• Hand-made set of 4 Tzitzit in Silver, White and Baby Blue. Looped for ease of attaching to clothing.
• A4 parchment paper, containing a brief teaching explaining the importance of tzitzit and the Hebrew origin of the word.
• Envelope sealed with Almond House logo.
• (Optional) Contains 4 unisex almond blossom pins, four combinations - White & Blue, All White, All Blue (see pictures for variations). Default is White & Blue.
Materials & Size

Material
100% Egyptian Cotton thread.

Length
Traditional length, an average of 12 inches.
Lengths may vary slightly as they are hand-made.
Shipping & Returns

FREE Delivery Worldwide.
Delivery typically takes up to 2 weeks.

Returns & exchanges are not accepted. If you have a problem with your order, please email us.
Share
View full details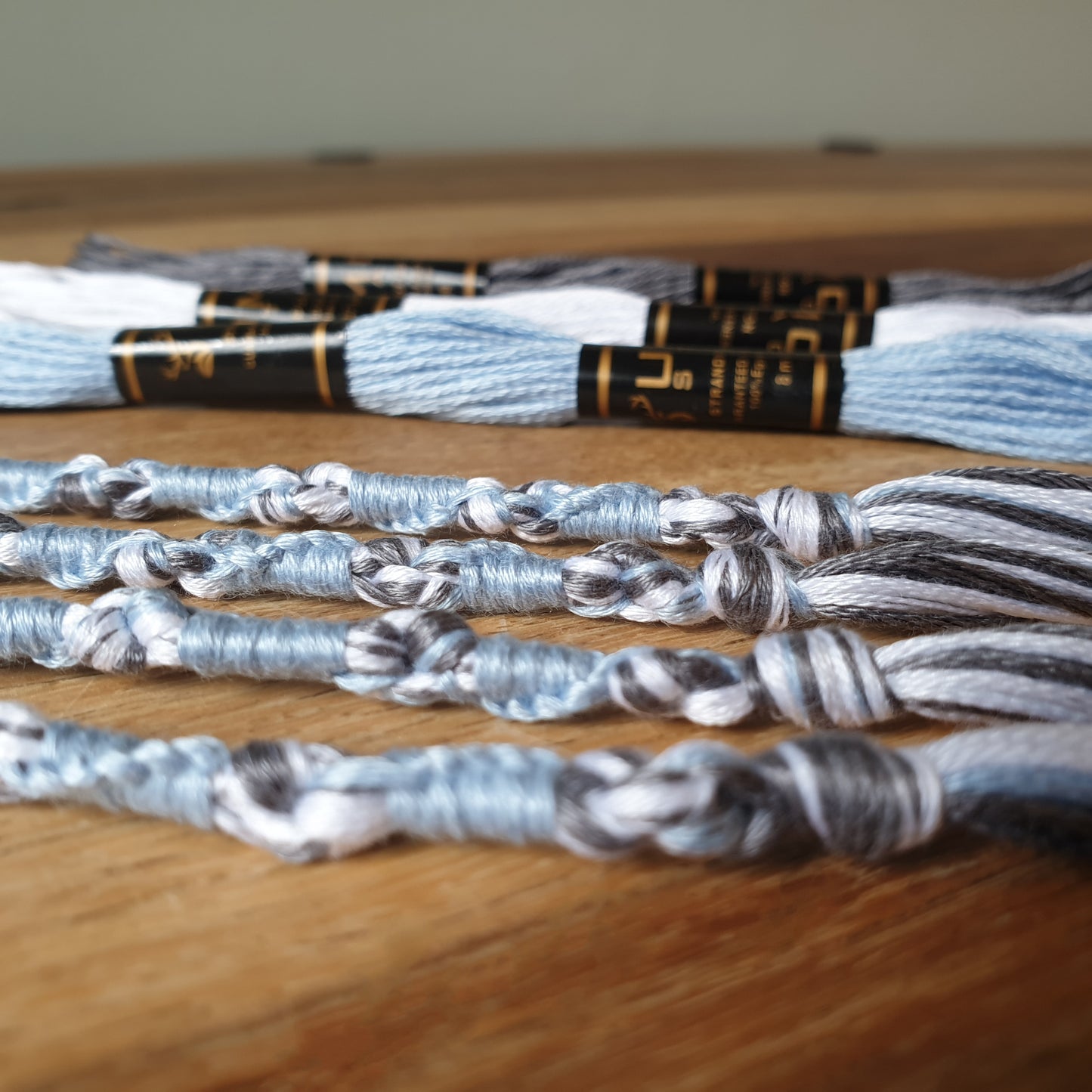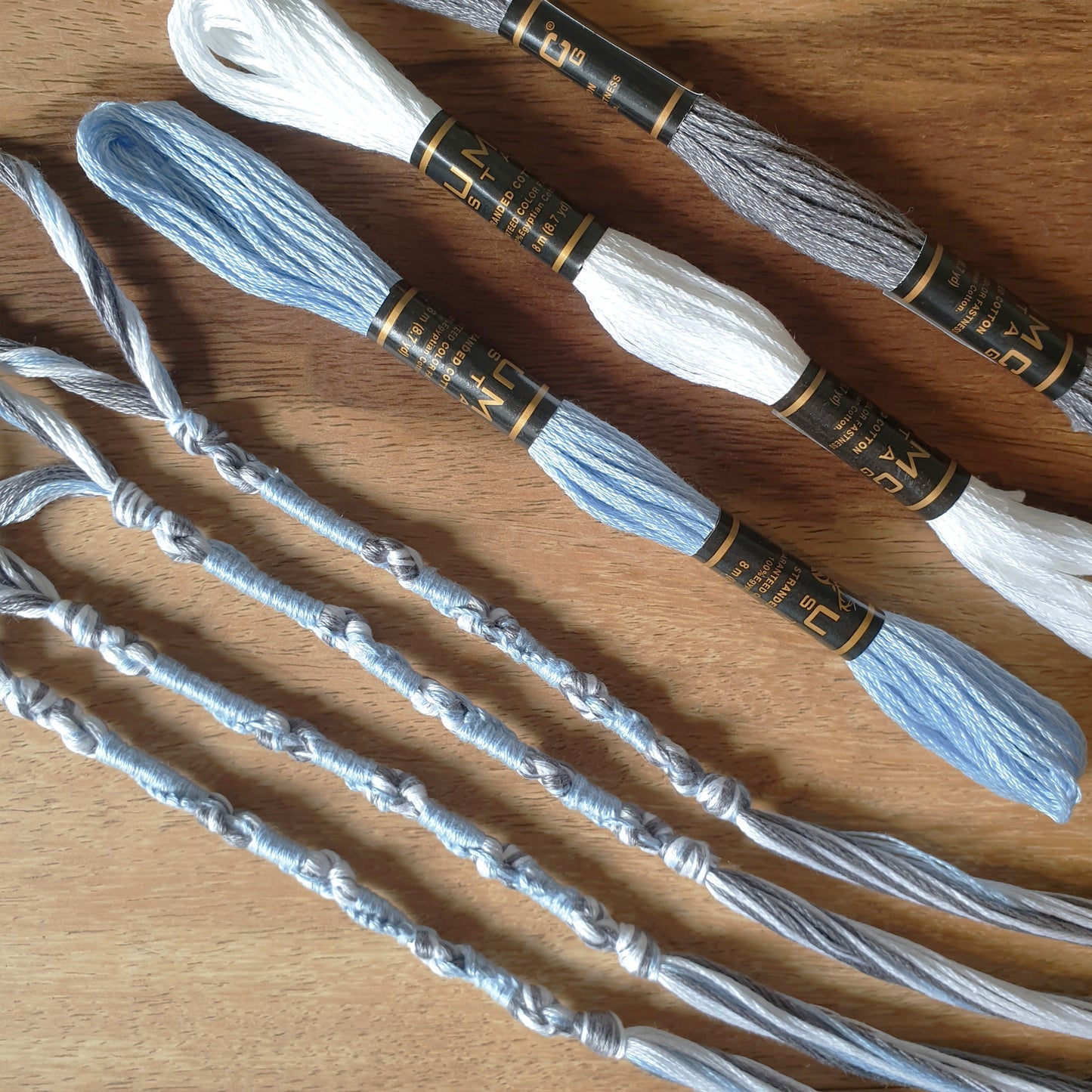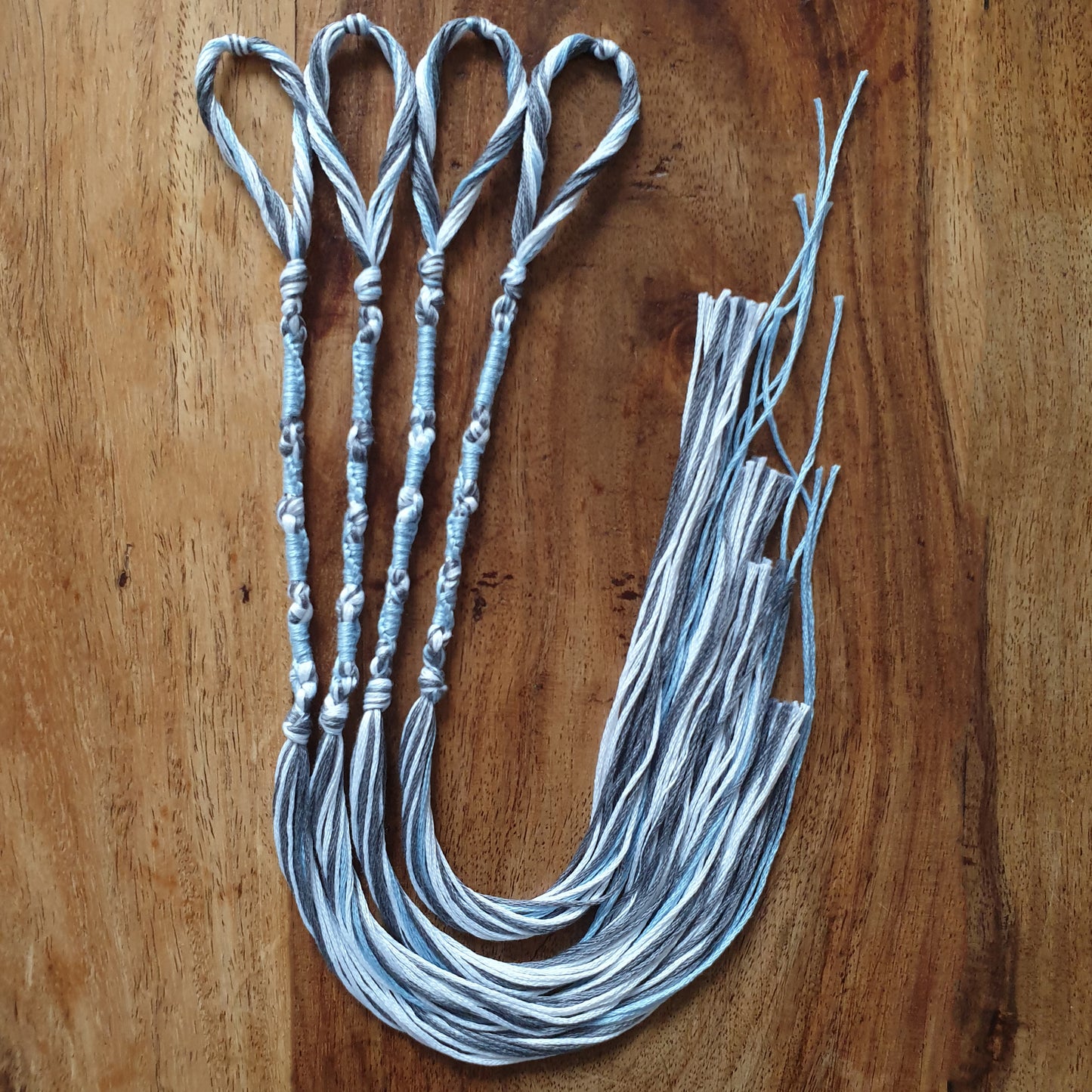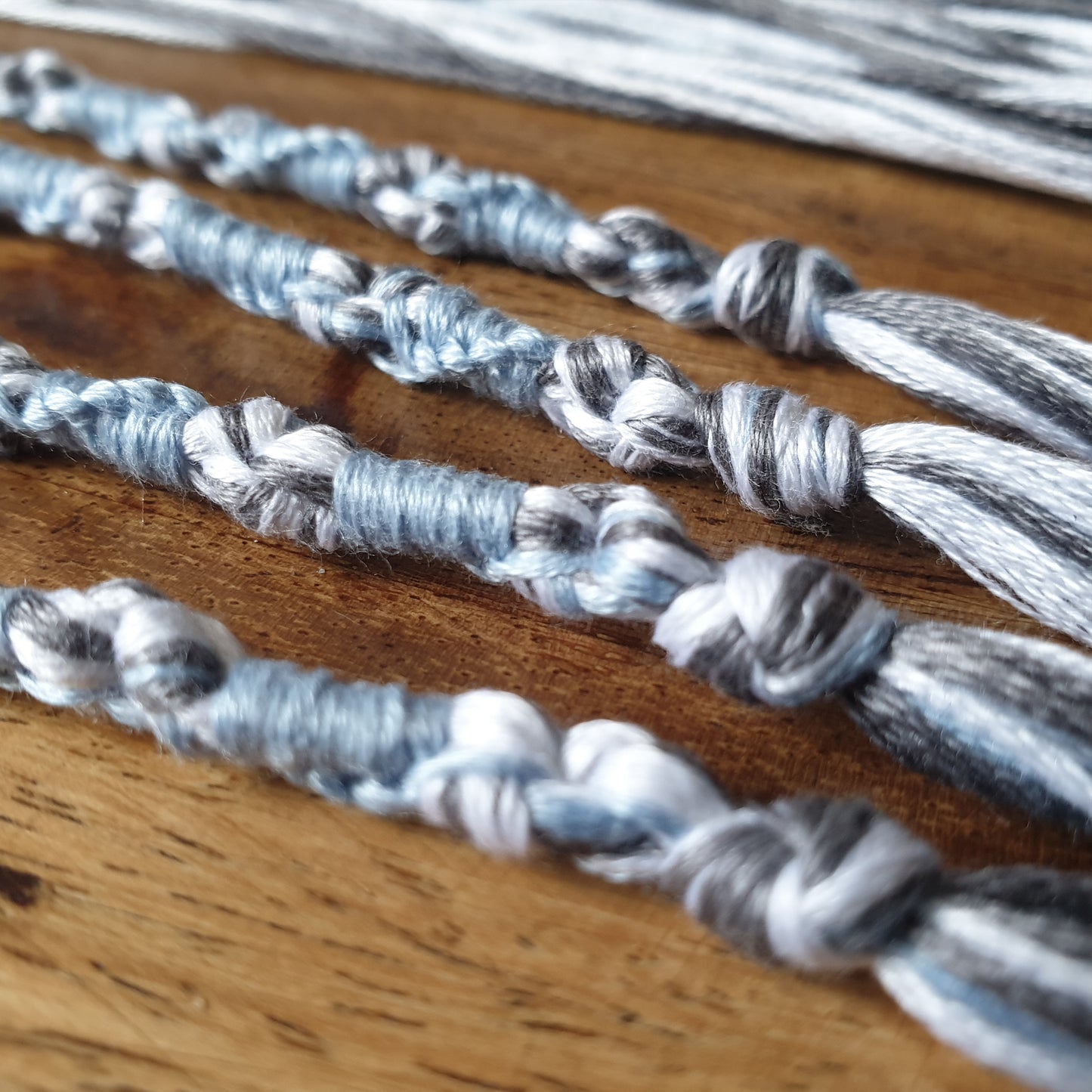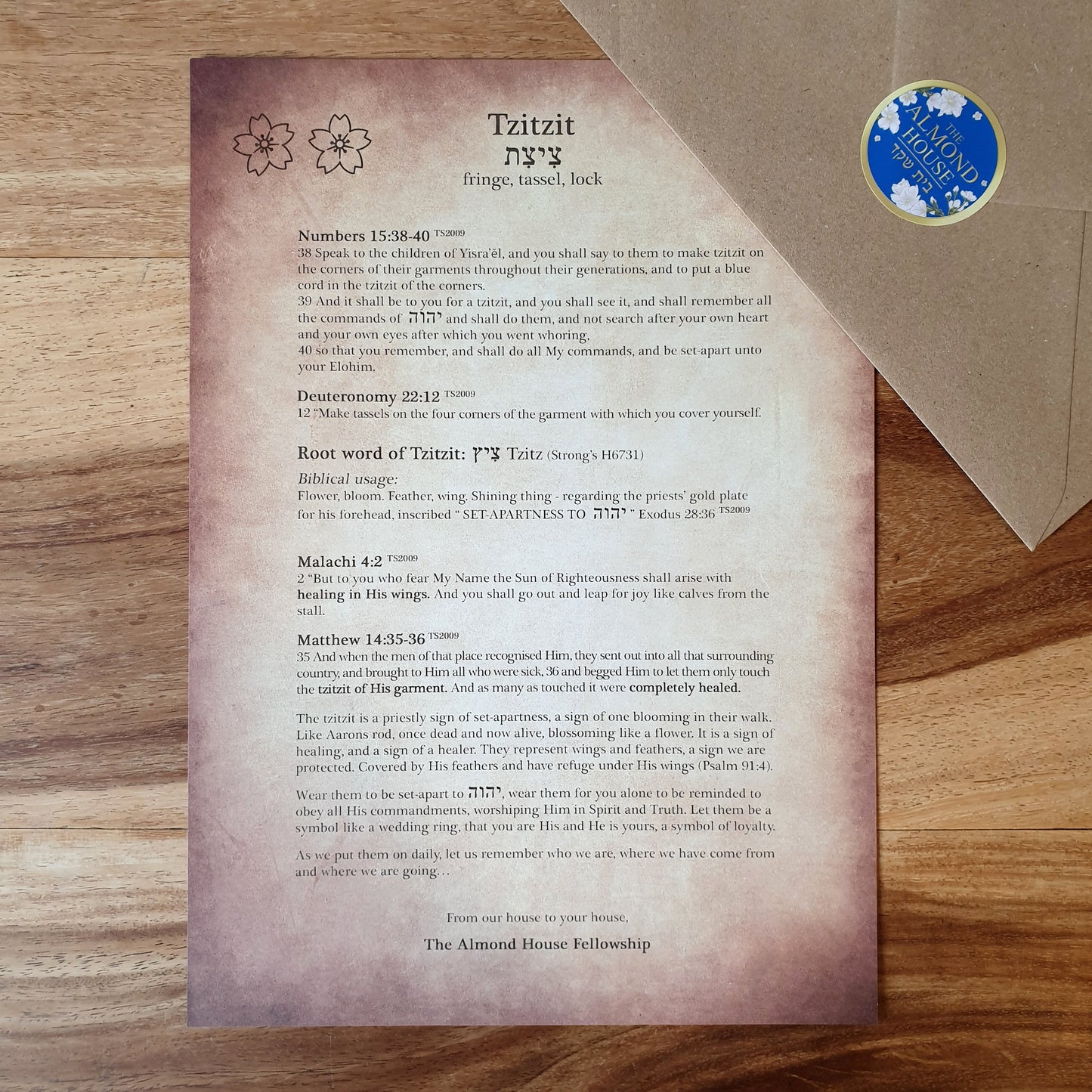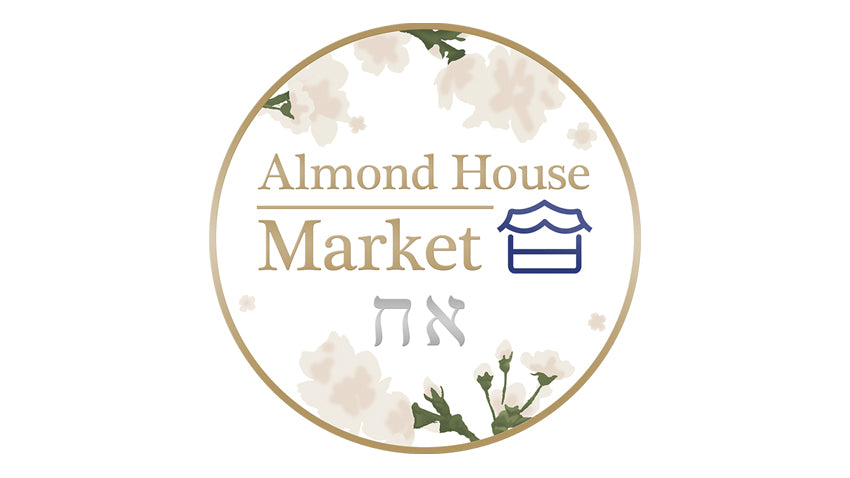 @AlmondHouseMarket
Follow us @AlmondHouseMarket where we post all of our new Biblically inspired creations, show casing the artistic talent of The Almond House Community.
Follow